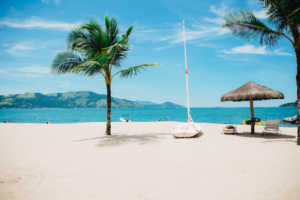 The future of work is changing, and more people are turning to remote jobs that offer independence, flexibility, a better lifestyle and the opportunity to work from anywhere. With the right resources, anyone can find a job that fits their lifestyle and allows them to make a living while avoiding the hassle of commuting. In this article, we will uncover the best remote jobs available today, including those with high salaries and great benefits.
What Are Remote Jobs?
Remote jobs are types of employment where the employee does not have to report to an office physically. Instead, they can work from any location that suits them – be it their home, cafe or even abroad – as long as they have access to the internet and other necessary tools. Remote jobs are available in many different fields, ranging from customer service to software engineering, casual to full-time hours and offer flexibility for job seekers who may not have access to a traditional workplace.
Benefits of Working Remotely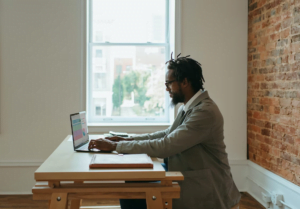 While it will vary for each person and situation, working remotely can offer many advantages over a traditional office environment. These include:
Flexible work schedules
Ability to work from virtually anywhere
Reduce the need to commute
Reduced Costs
Increased Productivity
Ability to create your work workspace
Exposure to a wider range and number of opportunities
Challenges of Working remotely and on the Road
Working remotely is not without its challenges. Remote workers face a variety of obstacles that can make it harder to stay productive and connected with colleagues.
Poor Time Management & Ability To Switch Off
Have clear physical boundaries between you and your workspace
Create a structure to your day with a daily planner containing strict start, finish and break times
Prioritise your work and block off the activities into your calendar
Be firm with your employer when you are finishing for the day, stick to it!
Get dressed into work attire at the start of the day and change into casual clothes after
Home Office Distractions
Creating a distraction-free environment is critical when working remotely.
This should be a quiet space away from living areas where you are not disturbed for hours at a time
Avoid content switching and focus on one task at a time
Disable unnecessary distracting popups and notifications
Explain when it's okay for others to interrupt you
Don't be afraid to use the 'busy' status
Technical Issues
Working technology is often taken for granted and needs to be planned for, especially where even minor disruptions can cause havoc.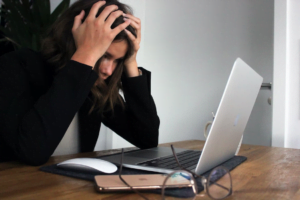 Here are some tips to help ensure a smooth remote working environment
Have a dedicated work laptop or computer setup for only for work
Discuss the requirements with your company's IT department beforehand, such as minimum specifications, what OS they recommend, what software is required and if they can provide Anti-Virus software.
Consider paying slightly more for a business-grade internet service
Connect to your router via an ethernet cable, not WiFi
Have a backup internet source, such as 4G tethered off your phone
Loneliness
The lack of physical social interaction and motivation to leave the house can be a big issue for many people. Every day ensure you are taking a good 30 minute break, a good idea is to eat your lunch outside in a local park and having a social activity outside of work hours.
Many companies offer hybrid work where you can work 1 day a week in the office, this can be invaluable to catch up with colleagues and maintaining a sense of belonging with the company.
Skills and Equipment Necessary to Work Remotely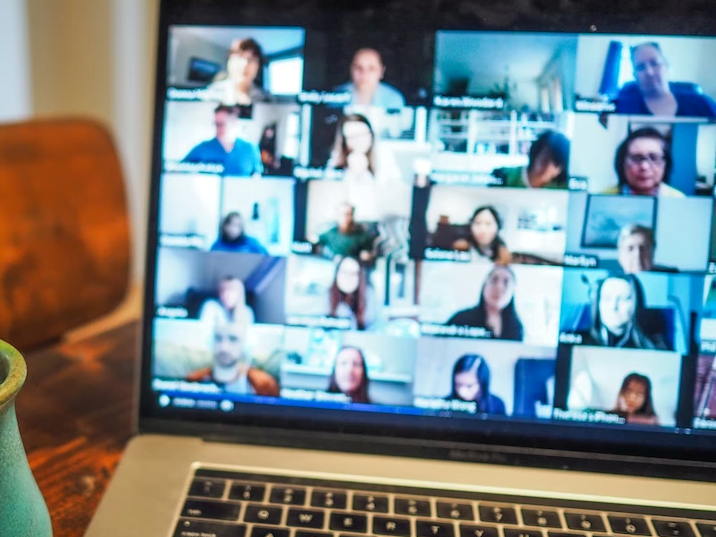 Remote working isn't for everyone and requires certain skills and equipment in order to do so successfully.
Important skills for working remotely include
Strong communication skills and ability to leverage online collaboration platforms such as Slack
Self-motivated and be trusted to work independently
Able to create and follow a routine
Assertive and not afraid to ask for help
Required equipment
Comfortable chair and desk
Good Lighting
Reliable computer or laptop
Large high-definition monitors and monitor stands
High-Quality Webcam and Mic: We recommend the Logitech C922 Pro as a great value option
Dependable Internet Connection: Using an ethernet cable instead of wifi is best
Quality noise-cancelling headphones or headset: The Sony WH-1000XM5 is a very popular choice for remote workers in noisy workspaces and has a built-in mic
Popular Remote Jobs
Customer Service Representative & Virtual Assistants
Customer Service Representatives (CSR) are professionals who provide support to customers through various communication channels, such as telephone, email, and live chat. A CSR typically offers assistance with product or service inquiries, handles customer complaints and queries, processes orders and returns, provides information about products and services, and performs administrative tasks. The CSRs' main objective is to ensure that customers are satisfied with the products or services they have purchased.
Virtual Assistants have a similar role however tend to be more focused on performing a larger range of tasks such as administrative duties like scheduling, drafting emails, data entry, and basic research.
The typical pay range is between $10/hr – $70/hr
Content Creator & Blogging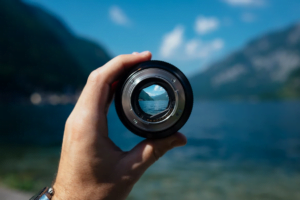 Freelance Content Creators are individuals who produce content for customers without the need for a long-term contractual agreement or their own productions.
These professionals typically operate independently, utilizing their skills in writing, graphic design and video production to create high-quality content that meets the customer's needs. Their work may include building websites, writing original blog posts, editing videos, designing logos or graphics, and much more.
Several sites such as istockphoto and unsplash provide photographers with a platform to sell their images as-well or be approached for hire for custom work.
Many content creators have their own blogs and social media accounts which they publish under, this can be a very lucrative income stream however it can take between 12-24 months to establish.
The average content creator is paid around $40/hr however this can vary substantially depending on skillset and the exact content produced.
Teacher & Tutor
Many passionate individuals have done exceptionally well teaching and tutoring subjects from some of the remotest places on the planet.
Due to Covid and the explosion of online learning, there are platforms such as Outschool fully set up to educate children between 3-18 on the widest range of topics from learning how to count to 10, to advanced mathematics.
If children aren't exactly your thing but have specialist knowledge in an area, developing online training courses and curricula on platforms such as Udemy can be very lucrative.
Remote teaching and tutoring can earn between $15-100/hr depending on your area of knowledge and if you are operating through a company that takes a commission (ie 30%).
Software Developer & Server Administration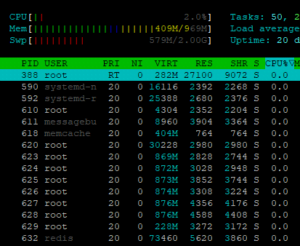 If you know how to write solid code or keep a server online there is an endless number of jobs either as a freelancer or working for a company to keep the money flowing in.
IT services are an incredibly competitive sector with strong competition from countries such as India and the Philippines which have a very large number of qualified professionals eager to work. To some extent, this is leading to a 'race to the bottom' requiring individuals to promote themselves as the ideal candidate.
Similar to creative jobs, many IT professionals first start as freelancers with their own small businesses to build a portfolio and hone in on exactly what interests them. This is often done through a combination of creating their own personal blogs and advertising for work on marketplaces such as Upwork.
There are resources online remote tech jobs, 'Remote In Tech' maintain a very good list of companies around the world that actively invite remote workers. Maintaining a solid online profile: Linkedin, Github Contributions and Blog is reported to be highly regarded.
There is no reliable metric for wages for remote online work, on the lower end some are working for less than $5/hr while other professionals are making more than $100/hr.
Sales & Marketing
Are you a sales wiz? Tens of thousands of organisations of all sizes around the world are scrambling to respond to changing market conditions post covid. In almost all cases there is no reason to visit the client onsite and the bulk of the work can be done remotely or over video conferencing to share ideas.
Popular roles in this field include:
Social Media Manager: Administrate company's social media accounts by supervising and assisting in the creation and publication of all social media content as well as tracking key metrics
Marketing Manager: Study current sales trends and metrics to determine how best to market a certain product or service to potential customers, and implement strategic plans and lead campaigns
SEO and advertising specialist: Optimise and implement a strategy to increase the search ranking and leads generated from a clients website. This is often tied in with creating new organic content, analysing existing web metrics and keywords and running managing online advertising
If going down these paths, consider industry certifications and qualifications such as the free Hubspot Marketing Course, Meta (Facebook) Blueprint certification and Google Ads Certifications. These certifications are low cost, provide real-world knowledge and is qualification which can be promoted.
Consulting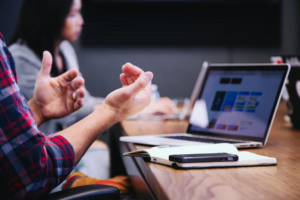 Use your existing expertise and knowledge to provide specialised advice and guidance to organizations. There are consulting positions in every field and in every niche, all over the world.
Becoming a successful consultant takes time and requires considerable investment in both yourself as a professional, staying up to date and producing quality resources to promote yourself as an expert.
The most common method to become a consultant is having first worked for a consulting firm where you have built a strong network of contacts in the industry and built a name for yourself, if starting fresh you will have an uphill battle. One good way to do this is to start a blog, very frequently publish resources such as training material, tips & tricks and interact with the community in solving problems. Maintaining a Linkedin profile and methods for organisations to reach out to you is essential.
Consultants can expect to make between $250 to over $1000 a day
Finding a Remote Job & Tips for Working Abroad
There will be differences on the best platforms to find work depending on what type you're after, many platforms will specialise for different niches.
The leading platforms we've come across are Working Nomads, We Work Remotely and Upwork however there are countless platforms. Never pay to work (such as for office supplies when starting) and be wary of anyone offering asking you to transfer money between accounts.
When choosing work, be sure to take note of:
Is this company or organisation hiring globally or just from one region, such as United State only?
What time zones, hours and roster will I be expected to work in and is this flexible?
Will I be paid directly or through an intermediary, if so what is their commission and how is the money withdrawn?
Will I be an employee of the company or a contractor?
Are my knowledge and qualifications internationally recognisable?
Do I need liability insurance, if so how much?
If working outside of your home country, is a working visa required?
What tax obligations do you have in both your current and home country?
Conclusion
Remote work can be a great way to gain experience, expand professional networks, and boost one's career while providing opportunities to travel the world. Before throwing your current job away, it can't be understated enough that this lifestyle choice isn't for everyone and is a long-term commitment and does have it's unique challenges.
Are you a remote worker, interested in becoming one or have any questions? We'd love to hear from you in the comments about your experiences
All products and services are recommended are carefully selected, some of our articles include affiliate links. If you buy something through one of these links, we may earn a commission, at no cost to you