Planning your next trip? Check out our list of 'must have' motorcycle accessories to improve your enjoyment on your next adventure.
1. Quad Lock Motorcycle Mount
On any long trip you will likely be carrying a mobile phone for navigation, communication and even entertainment if listening to music. Hands down the best and only motorcycle mount I trust after thousands of hours of riding are 'Quad Lock' products.
Designed in Australia their 'case + mount' solution is by far the most secure way of mounting a phone to a bike and has an entire ecosystem of complementary products like a car mount which uses the same fitting. An essential component of the Quad Lock's is the optional wired USB and wireless charging head to keep your devices charged, if you can afford the premium and your device supports it the wireless is the better option
The best way to purchase Quad Lock products is on their official website which has the entire range of cases and mounting options. If you are using a modern smartphone it is recommended to buy the optional vibration dampener to avoid damaging the sensitive cameras in the latest phones.
Alternatively the mounts themselves and the cases can be purchased on Amazon if you know what you're after. Popular combinations for the mounting hardware are:
2. Oxford Heated Grips
There are 2 types of riders, those who've used heated grips and those who haven't. If you fit into the former you can probably skip this as you likely have them installed on all your bikes already!
At-least for the 'touring' variant of the grips I used, they are a solid improvement over the grips that came with the bike in terms of comfort and vibration resistance. In almost all weather I turn the grips on, even on low to get a little warmth into the body. For a long ride they are invaluable and cut down on fatigue. Two of the major reasons for going with Oxford Grips are their easy DIY installation and controller which will automatically switch them off if you park up and forget (something you will do).
3. Puncture Repair Kit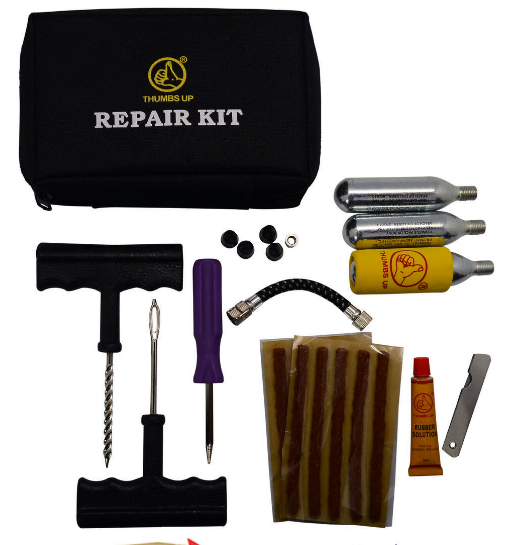 Getting a flat on the open road can be a heartbreaking turn of events, and an expensive one if you need a tow truck. While not a permanent fix, if you can fit it under your seat it should be enough to get you going or scare the gremlins away. I strongly recommend getting a kit with at-least 3 co2 canisters to ensure you can bring the tyre up to a usable pressure.
I personally have used the linked generic eBay kit with great success however I've included a similar Revzilla kit for our non-Australian readers.
4. Loop 'Quiet' Noise Reducing Earplugs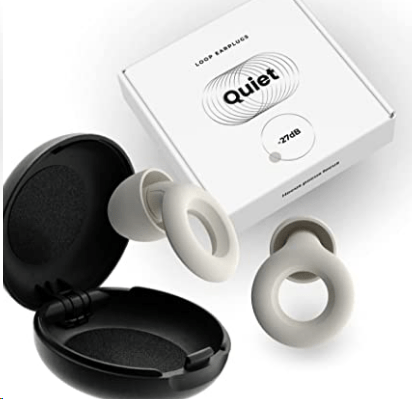 We all know we should wear them, but don't!
I'm not a fan of earplugs but the 'Loop Quiet' surprised me with its exceptional comfort, affordability and ease to wear them. Loop claim this reduces noise by -27dB which is enough to cut out wind noise but still hear traffic, music and directions through the SENA and the dinosaur burning engine!
They come in several different colours which include different size tips for optimal fit and include a hard case. I have both the 'Quiet' and the 'Experience Pro', but recommend the 'Quiet' for riding due to it being a little more comfortable.
They can be purchased directly through Loop or via Amazon if you prefer Bezos to work his next-day delivery magic.
5. Digital Tyre Pressure Gauge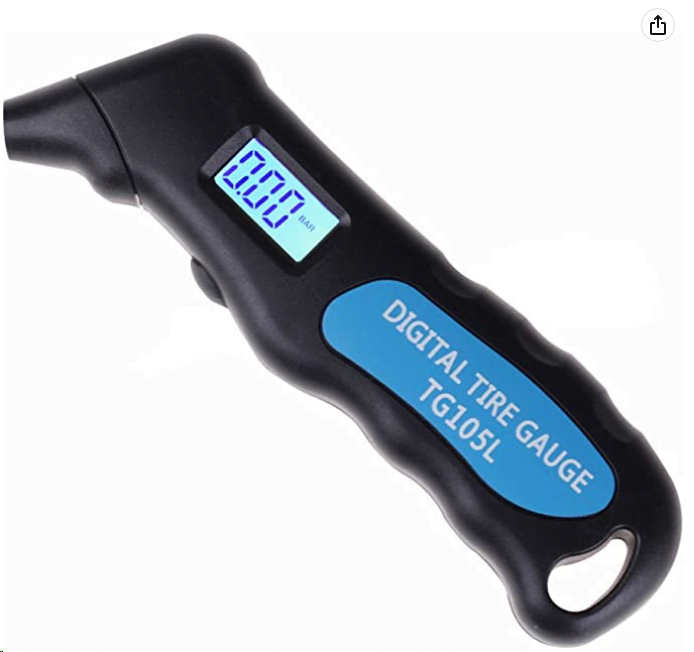 Tyre pressure is an essential component of motorcycle to ensure good tyre life, economy and performance. It goes without saying that your mileage may vary with the servo tyre pressure gauges either to get them to fit or their accuracy. Carrying your own personal pressure gauge on long trips is advisable.
I've personally had good luck with the NUZAMAS Digital Tyre Pressure Gauge on Amazon, its cheap, backlit and easy to get on awkward wheels.
All products and services are recommended are carefully selected, some of our articles include affiliate links. If you buy something through one of these links, we may earn a commission, at no cost to you
What are your thoughts on our suggestions, are we missing anything? Let Us Know In The Comments Below